Order Form
For those wishing to mail in their order, PRC-Saltillo offers the option of filling out an order form along with payment.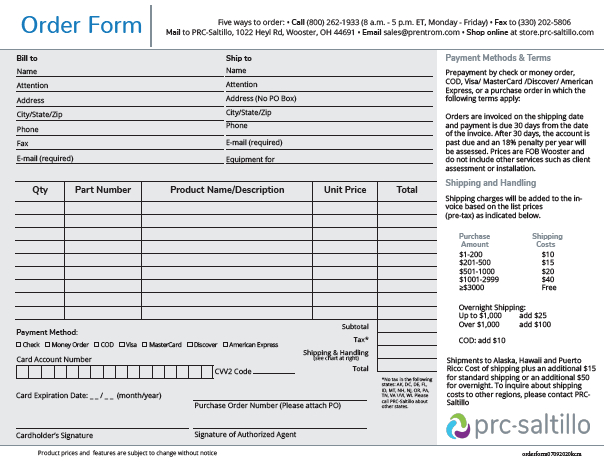 PLEASE NOTE: Our shipping charges have changed. Please refer to the updated information on our Shipping & Handling page.
Download
Please note: The order form can be used for both PRC and Saltillo orders.